Elle Sandak Golf Operations Manager & Teaching Professional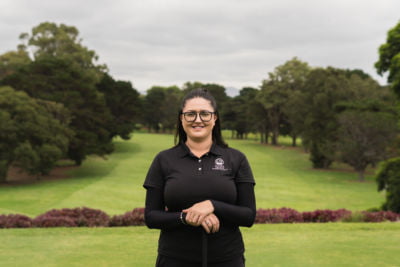 Elle grew up playing most of her junior golf at Shellharbour GC and received the opportunity to become a member for Concord GC where she represented them for pennants and national events as an amateur. After playing golf all over Australia and internationally she then turned Profession on the ALPG tour at the age of 21. From there Elle played in Europe and America before returning and starting her traineeship with the PGA. Elle has completed her PGA Traineeship in December 2018. 
Golf lessons bookings with Elle can be made via her website https://elsgolf.com.au
Email- esandak@pgamember.org.au
Darcy Boyd- PGA Associate Member

Darcy Boyd is one of the most promising young golfers rising through the professional ranks in Australia. Darcy was named as the 2020 PGA of Australia – Trainee of the Year for his continued dedication towards excellence on and off the golf course. Darcy has a passion for the game that is unmatched by most. He strives to grow the game of golf and help others improve from the grassroots level through to the elite stage.
Although a great coach, Darcy is also a great player which only adds to his ability to be a great mentor and understand his athlete's journey. Darcy has played on a number of big stages around the world and continues to play in various PGA of Australiasia Tournaments with his commitment to excellence something that his students are able to be a part of and surround themselves in.
For a young man, Darcy has a wealth of knowledge that he is more than willing to share with his students in their pursuit of higher-level performance.  If you are looking to improve your golf game, no matter the level,  you can be assured that Darcy will be committed to your journey.
Email darcy: darcyboyd@pgamember.org.au
If you would like to book a lesson with Darcy you can head to his website
https://www.shotmakershighperformance.com.au/