Happy Australia Day to our members & guests
Looking for a place to cool off, a bite to eat or a round of golf..
Kiama Golf Club is that place.
Reminder you will need the QR code from NSW Service (see below) to sign into the club house. Due to this busy time of year & our Covid restrictions we ask you to please book for Mystic's kitchen & golf on 42377300.
Keep Safe and Cool today! Enjoy
As of 1 January 2021, hospitality venues will be required to use the NSW Government QR code system
The process is very simple, and is as follows;
Download the ServiceNSW app via
iSO- https://apps.apple.com/au/app/nsw-rego/id577283433
OR
Android – https://play.google.com/store/apps/details…
In the app, select "COVID Safe Check-in"
Follow the prompts
If you do not have a phone or smart phone we will have an alternative form of electronic check-in.
If you have any trouble at all with this process, please ask one of our friendly staff, who will be very happy to help you out.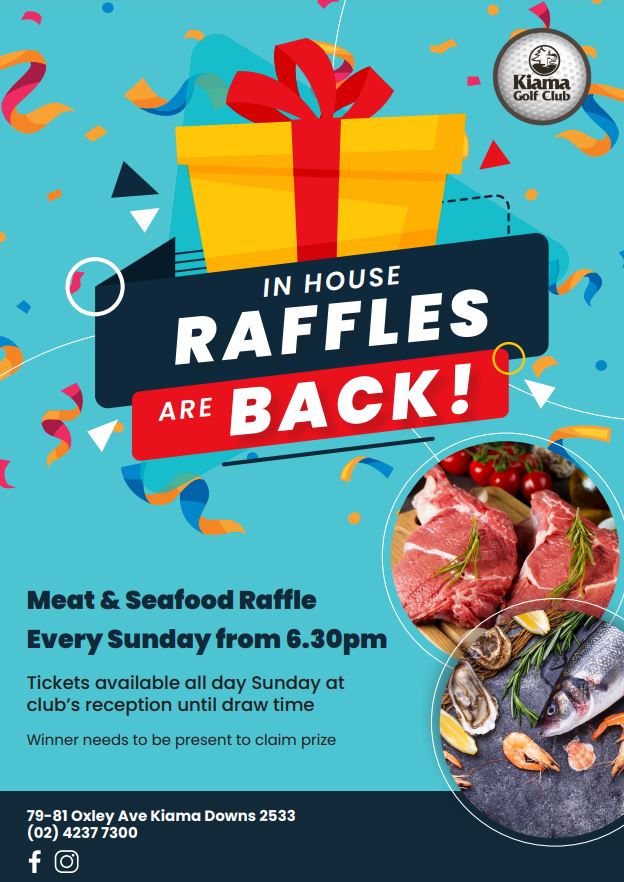 Pro shop hours open from 6.30am until dark.