Club House & Course are OPEN with some restrictions.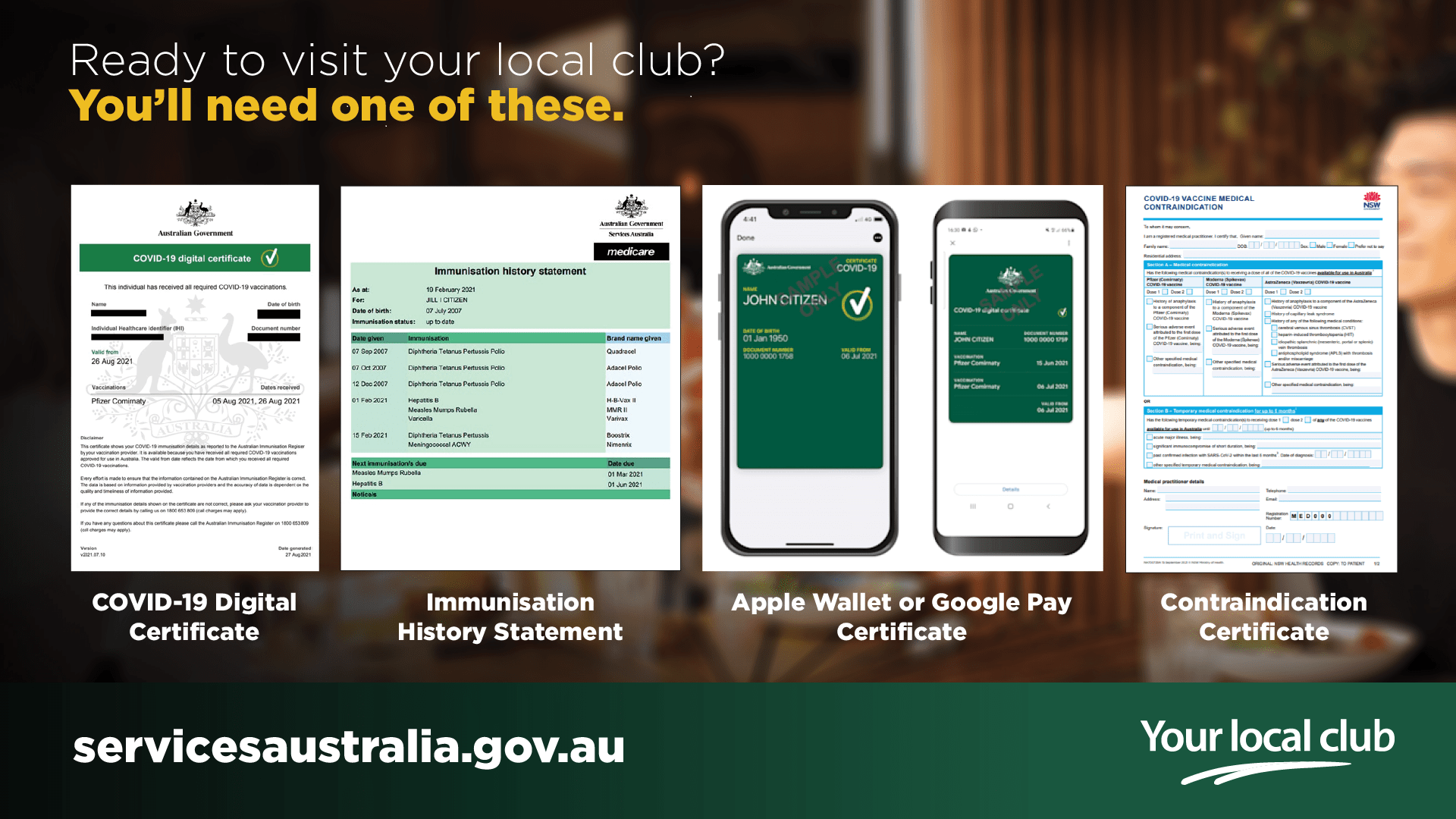 Please take the time to read through the information below as it contains important and relevant information.
Show proof of COVID-19 vaccination
The community is encouraged to keep up to date with the latest information on COVID-19 via the NSW Health Website.