Coming Soon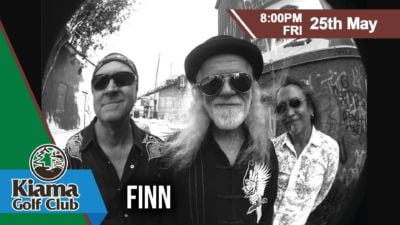 Friday, 25th May 2018 08:00 pm
Finn is a musical outfit from a near extinct walk of life, Heralded as the last of the travelling minstrels, They are a rhythm and blues band, who plays the music of their generation and are still writing it, Finn are some of the last of their kind
Three individuals plucked from a generation where being a musician had nothing to do with auto tune, reality TV shows or even choreographed dance moves.
30 years ago, when the band had a Commer van for the gear, with a crank handle to start it, Finn were touring.
20 years ago when MTV grabbed the music industry by the scruff of the neck and shook it, Finn were touring.
10 years ago dragging a trailer and a Ford round the country Finn were touring.
And this year, (still in a van this time a Tarago), Finn are still on tour.
With their 6th studio Album completed, Finn continues to deliver their trade to pubs and clubs in every town throughout Australia, large or small. They have performed at almost every major blues festival in Australia and are constantly touring the country.
View Event Details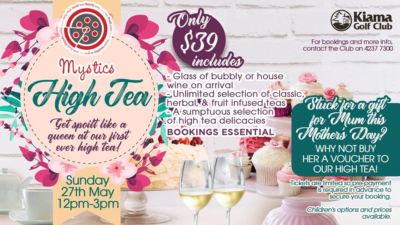 Sunday, 27th May 2018 12:00 pm
Mystics High Tea
Sunday 27th May 12pm-3pm
Get spoilt like a queen at our first ever high tea. Only $39
Includes:
– Glass of bubbly or house wine on arrival
– Unlimited selection of classic, herbal & fruit infused teas
– A sumptuous selection of high tea delicacies
Bookings Essential.
Tickets are limited so pre-payment is required in advance to secure your booking.
Children's options and prices available.
For bookings and more info contact the Club on 4237 7300.
View Event Details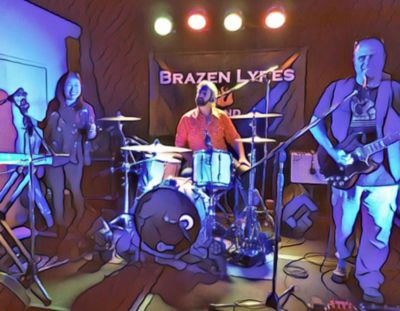 Friday, 01st June 2018 08:00 pm
The Brazen Lyres are Kiama Golfie regulars with an ever changing setlist of classic rock and dance favourites. Come down and say g'day to Rich, Mick and Sandy and have a listen, a meal, some bevies and a boogie on the dance floor!
View Event Details