Junior Golf At Kiama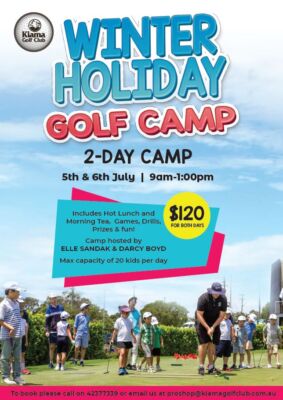 Golf is a great way to get your kids outdoors, having fun and participating in a wonderful sport that they can play their entire life.
Kiama Golf Club recognises how important Juniors are to our club and the sport in general and have set about developing one of the best Junior golf programs on the south coast. We cater to all levels of golfer from absolute beginners to budding professionals. We aim to create a fun and progressive environment for our Juniors so that they have a ball but also learn about the important aspects of the game such as chipping, putting, etiquette and course management.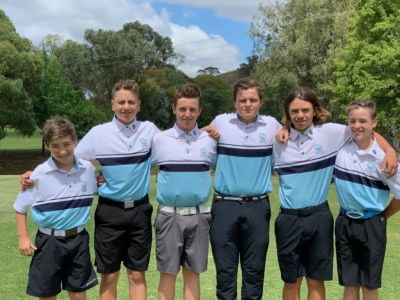 Pic Kiama Junior Pennant Team
School Holiday Golf Camp Information
Holiday Camps offer a unique experience for children who wish to be introduced to Golf or expand their skills, meet new friends and have fun during their holidays. The camp is run by PGA Golf Professionals Elle Sandak and Darcy Boyd who will include all participants in a variety of fun and engaging activities throughout each day. We make golf fun 🙂
Over the two days, a scheduled program will be run which gives the opportunity for the kids to learn all aspects of golf from the etiquette, rules, short game, and big hitting long game.
Our next camp is being held on the 6th & 7th of April 2021 easter school holidays
Contact us at via email on proshop@kiamagolfclub.com.au or call on 42377339 to book your child in for our next camp
Please click on the link below to watch a video to see what fun is had at Kiama Junior Golf Camp.
School Holiday Golf is a great way to introduce golf to kids. for more information please contact proshop@kiamagolfclub.com.au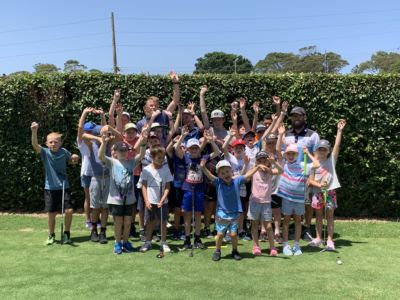 pic: Kiama Junior Easter Holiday Golf Camp
Term Junior Golf at Kiama Golf Club
If you would like to get started in this lifelong sport we offer beginners Junior clinics every Thursday from 3:30pm. Simply contact our friendly golf staff to book in or to find out more information. Don't worry if you don't have clubs, we have many sets we can offer to use until you get the hang of it.
Term Golf offers a unique experience and covers all aspects of golf over a 10-week program. After each session, each child is given an information sheet outlining the objectives of the clinic. Junior Information sheet example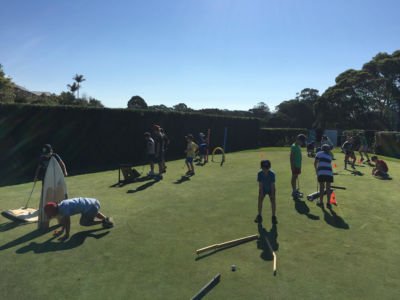 Kiama Golf Club offers one on one tuition as well please log on to www.tmgolf.com.au to book a golf lesson with Toby an Elle